Efficient. Flexible. Dependable.
25 years of experience
We built Spike to alleviate the burden of administration processes and systems for childcare centres across Australia and for 25 years we've been doing just that. Efficient, flexible and dependable, Spike was designed with all types of childcare services in mind - from a single service right through to a national chain.
The Spike difference
Our difference is in our people. We are Australian owned and operated and our decades of experience means we know the Australian childcare industry and the everchanging needs of Government departments. With continual upgrades and enhancements, you can feel confident your software meets the latest standards.
Service that is second to none
At Spike, customer service is at the heart of everything we do. Our Australian based team of experts strive to always provide the information and answers you need, and will ensure a solution to your situation is found.
---
Business first support
We know how complicated childcare administration can be, and we know not all centres are the same. That's why we provide business support, not just technical support, to ensure our system is tailored to specifically suit the needs of your business.
Staffed by professionals
Our helpdesk is staffed by dedicated childcare, bookkeeping and administration professionals, meaning when you contact us you're speaking to someone that not only knows the software, but knows the industry too.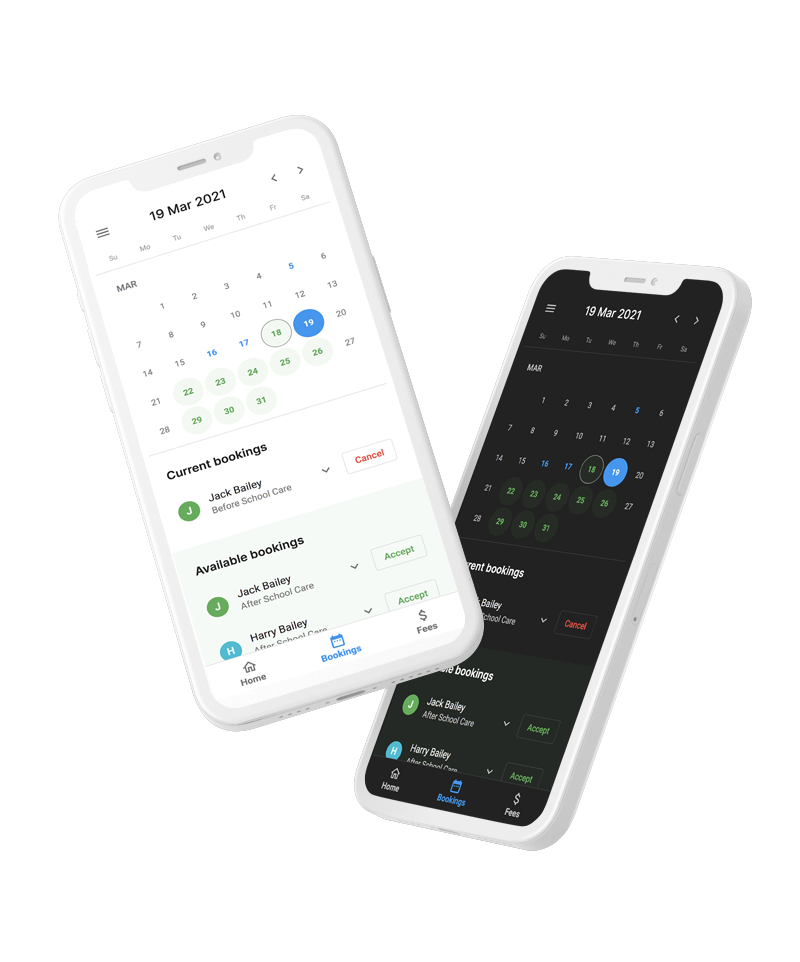 Features you'll love
---
Our software is built with directors, staff and parents in mind, making it the flexible solution for your centre's needs.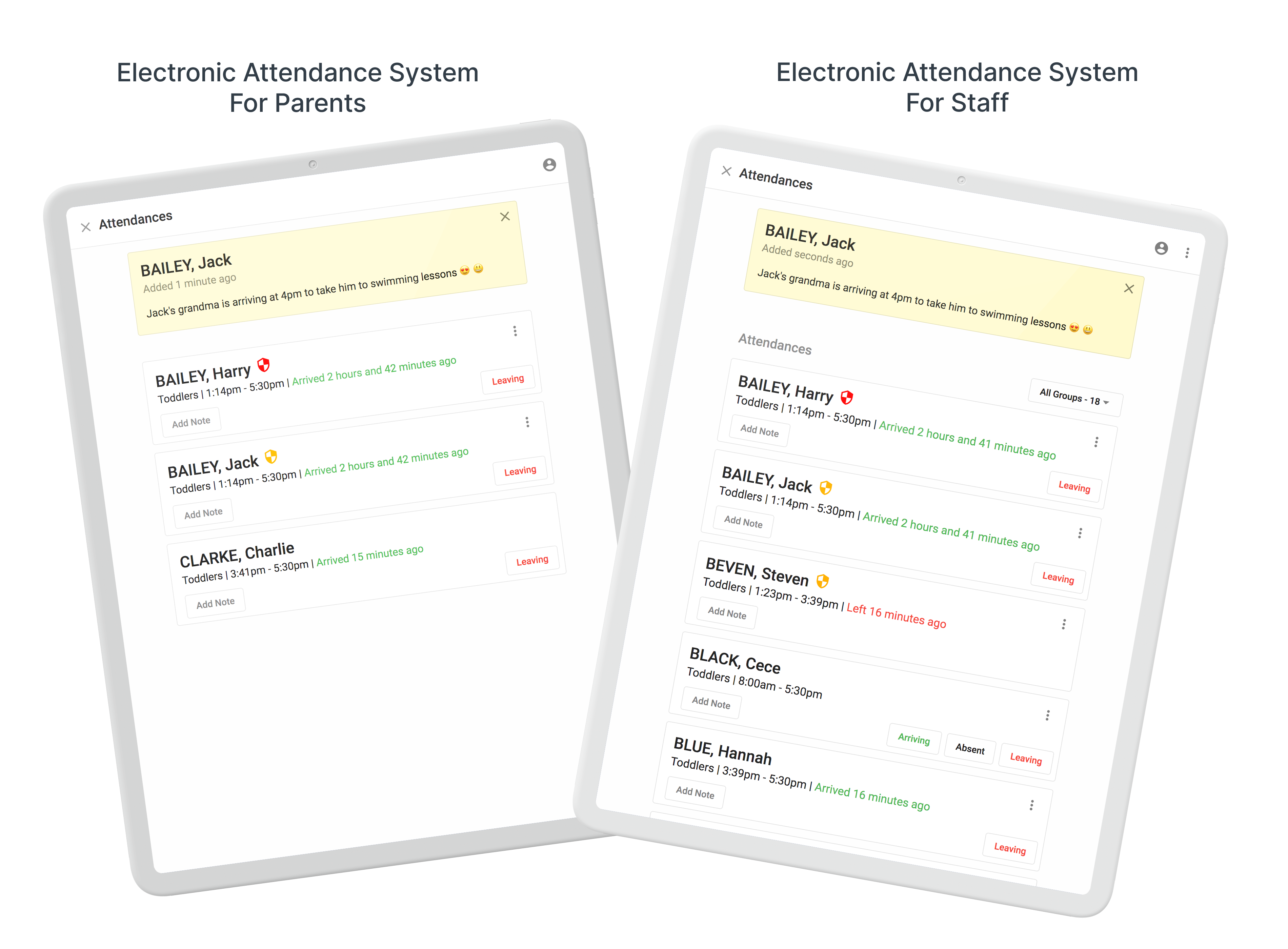 Multiplatform
You can run Spike on a laptop or PC that runs Windows, MacOS or Linux - Spike works across all of these platforms with full integration support available. The parent's app and electronic attendance system work from either PC, laptop, ipad/tablet or mobile phone.
Electronic attendance app
Our electronic attendance system takes the hard work out of entering actual attendance times for administrators. It also incorporates notes, immunisation reminders and access to direct dial emergency contacts and collection authorities.
Time aware rules
Set and forget! Our time aware rules give you the flexibility to set up new fees, new enrolments and more well in advance of them coming into effect.
EFT payment system
Save on paper work by processing payments that are then automatically receipted and reconciled against each client. Our payment plan system can also help boost your cashflow by keeping families on top of their fees.
Immunisation reminders
'No jab no play' policies make it essential to keep your immunisation records up to date. With automatic reminders sent to parents, you'll always have the latest 'Immunisation History Statement' on file.
Parent's childcare app
With our easy to use app for IOS and android, parents are able to manage their upcoming bookings, view contact and health information, access their invoices and communicate with staff all in one location.
COVID-19 enhancements
To minimise exposure during drop-off and pick-up times, parents and staff can use Spike's contactless QR code check-in system from their own devices. Features such as COVID-19 immunisation recording and reporting, access to direct dial of emergency contacts and collection authorities, automatic calculation of gap fee waivers and much more is available to assist services.
Comprehensive messaging
Whether your sending newsletters, announcing next weeks fundraiser, sharing children's activities with parents or quickly sending an alert to parents via SMS. Our easy to use messaging system has you covered.
What our clients say
We've been around for 25 years, and some of our clients have been with us since the very beginning. Find out more about their experiences with Spike.



When running a busy child care centre, it is important that any issues are addressed quickly and the Spike helpdesk return call backs promptly. The team are very knowledgeable and are able to help and support us anytime with any issues we have.



Thank you so much Jackie, your level of service is above and beyond! To all the Spike team, I am always impressed and grateful for the service and support from all the members especially yourself and Deb who I deal with a lot.



We have been using Spike software at our service since 1998. It is intuitive and user friendly. The helpdesk and the programmers are amazing and helpful. They seek and welcome our input for product improvement and enhancement. We absolutely love Spike and would not swap it for anything else.



I have been using Spike for the last 10 years and I can honestly say that we have had absolutely no issues with this system. The support team at Spike have been exemplary, helpful and go beyond their duty to help settle any questions relating to outcomes for parents, after dealing with Centrelink. This past year our school implemented the payment system through Spike and again it has been effortless. I have no hesitation in recommending Spike to other schools or childcare centres.



Goodwood Community Childcare has used Spike as a child care management and child care subsidy system for 24 years. The reliability and ease of use have been key factors in staying with Spike. The helpdesk is prompt, friendly and have a wide knowledge of all aspects of the childcare industry. Continued enhancements and ongoing development keeps Spike up to date with the CCS system and changes within the childcare sector. We are very satisfied and happy to continue our relationship with Spike well into the future.
Get in touch
For helpdesk requests, our team of professionals aim to return a phone call within 10-15 minutes during normal business hours.
For general enquires, we aim to respond within one business day.
We are available from 9am to 5pm, Monday to Friday.
---
124 Sturt Street
Adelaide SA 5000
Helpdesk:
+61 8 8220 0502
General enquiries:
+61 8 8231 0941
Email:
spike@economicoutlook.net